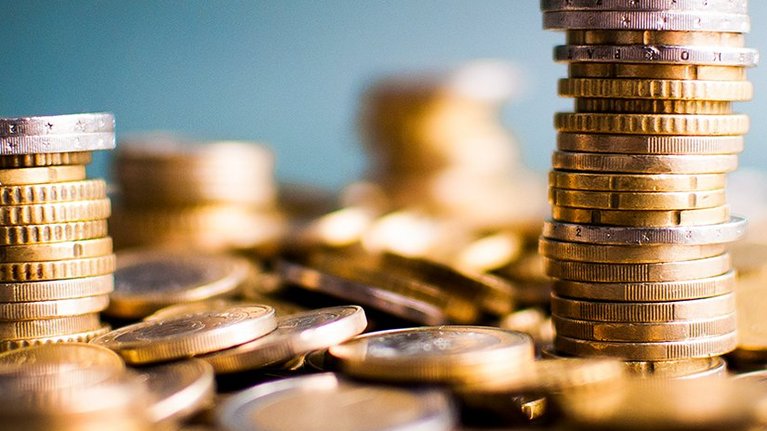 Professional coin processing
Customers have been relying on innovative, efficient, and secure technologies from G+D for the entire bank-note cycle for almost 170 years. With our innovative coin processing portfolio, we set new standards in efficient and secure coin processing.
A comprehensive portfolio to suit all business needs
G+D has years of experience and long-standing close customer relationships, both of which allow us to easily identify pain points. Is the cost of cash causing a headache? Are you concerned about regulations surrounding coin weight? Are you faced with fragmented service concepts and a lack of standardization?
Our coin processing portfolio encompasses an entire range of systems, from small tabletop devices for single workstations to holistic coin processing lines for cash centers and central banks. Comprising entry level piece counters, efficient value counters, coin sorting systems, and heavy-duty high-speed coin sorters with coin condition check, G+D has suitable solutions for all your needs. We also offer coin handling equipment, such as coin lifts, cassettes, and packaging solutions.
G+D is your one-stop-shop partner for banknote and coin processing. Our dedicated team continuously works on developing innovative, solution-oriented, and holistic approaches that best serve our customers' requirements.
Benefits at a glance
Greater ease of use: Removable hopper trays allow for easy loading and better access for maintenance.
Greater productivity: The Coin 100/120 can count 2.300 coins per minute of one denomination. The Coin 200 and 300 can count 600/minute of up to nine denominations.
Greater accuracy: Coinsure sensor technology accurately tabulates value and rejects counterfeit and foreign currency.
Greater convenience: Each coin sorter was designed with the workplace in mind; from its size and shape to its processing capacities.
Coin 100/120
Fast and cost-effective
A conveniently portable weight and size, the Coin 100/120 is a cost-effective solution for single denomination processing. It processes large quantities of pre-sorted denominations swiftly and accurately. It is easy to set up and maintain, and the simple double dial setup allows for the direct adjustment of thickness and diameter. Counting is continuous and the machine can be fed while in operation. The Coin 100/120 is the ideal choice for gaming, vending, or banking, or any enterprise that receives bulk batches of identical coins or tokens.
Coin 200
Compact and convenient
Small but mighty, the Coin 200 quickly and easily counts the value of large batches of mixed coins. Using Coinsure sensor technology, it authenticates and tabulates the amount, while automatically rejecting counterfeits and foreign coins. The compact design makes it easy and convenient to move around the workplace. The robust metal housing offers remarkable ergonomics and convenient access for maintenance and cleaning. Once a user starts to feed coins, the auto-start feature immediately initiates a value counting process. Counting 600 coins per minute, the Coin 200 is perfect for retail, banking, gaming, and CiTs.
Coin 300
Robust and ergonomic
The Coin 300 offers big results. It separates up to 9 denominations at once and uses Coinsure sensor technology to accurately authenticate values and reject counterfeits and foreign currency. Coins are batched into sacks, bags, or boxes, and a detachable try allows for continuous loading while the count is in progress. The intuitive and robust housing is designed with efficient operation and maintenance in mind. Straightforward and easy-to-use, the Coin 300 perfectly complements the daily routines of a commercial bank or retail environment.
Related topics and solutions
Get in touch
If you have any questions about our end-to-end business solutions or about our company, seek expert advice, or want to give us your feedback, our team is here to support you, anytime.