Health Solutions
The healthcare sector is all about the most important thing we have: our health. And since nothing less than personal data privacy is at stake, special protection is a must. The effects of cyberattacks, fraud, and data leaks thus take on a special dimension. Secure IT infrastructure as well as highly protected personal data and related information are key for all players involved. We offer trusted and secure health solutions for all stakeholders – practitioners, organizations, companies, and health insurance providers. At the same time, we take specific sector mechanisms into account by considering regulations, legal requirements, complexity, and, of course, cost pressure. Because everyone involved stands to benefit from a digital healthcare sector, our solutions also support digitalization.
Our healthcare offering empowers the industry to plan its core strategic business – for today and the future. We provide unique, end-to-end configurations encompassing certification, production, and development at all levels of the healthcare ecosystem. Most importantly, our solutions are extremely safe and easy to handle.
Benefits
Our solutions for the healthcare sector:
Protect patient data and other information
Cover all requirements, from development, certification, and production, to personalization and lettershop based on predefined national or international specifications
Streamline processes through a combination of IT infrastructure with smart health cards and card-application management systems
Adhere to the highest demands for mobility, convenience, and security
Smart, secure, and strategic solutions for an efficient healthcare sector
The integrity and security of personal data is paramount, no question. Particularly in the health sector, the advantages of digitalization must be exploited to their maximum. Costs must be cut, processes made more efficient, and complexity reduced. Expectations are understandably high when it comes to digitalization and related demands.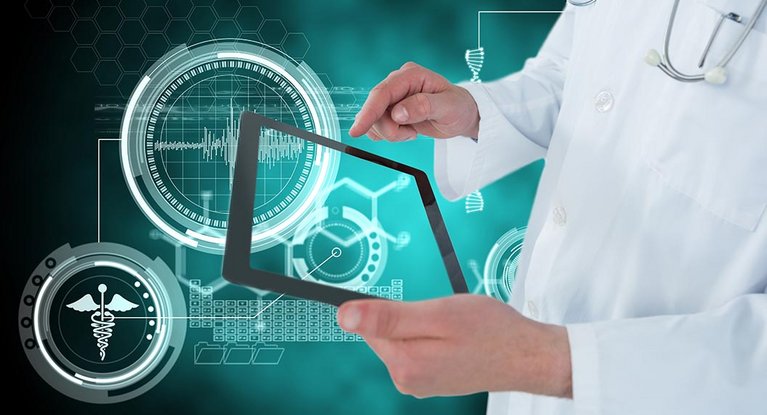 Patients and all other stakeholders, including health insurance providers, want an outstanding experience that is permanently secure and based on trust. This is where G+D enters the picture with its experience and healthcare solutions.
We enable strategic digitalization to safeguard patient data as well as related information for secure, convenient, everyday use. Our healthcare industry offerings include smart health cards for professionals and for patients. Furthermore, our smart health solutions protect infrastructure and data while providing a better experience for patients and doctors.
Our products and solutions securely facilitate:
Access to patient data and related information
Exchange of patient data and related information within the healthcare ecosystem
Electronic patient records and prescriptions
Convenient mobile solutions for health cards
Signatures and transactions
Ecosystem infrastructure in the form of a secure data hub
Products & solutions
In the healthcare ecosystem, digital transformation is ushering in a new approach to how patients, doctors, and other parties interact and communicate. We drive the digitalization journey with efficient and secure solutions.
More insights into health solutions
Get in touch
If you have any questions about our end-to-end business solutions or about our company, seek expert advice, or want to give us your feedback, our team is here to support you, anytime.